Learn about add collection to blockchain on NIFTYIN
1. Navigate to Collection​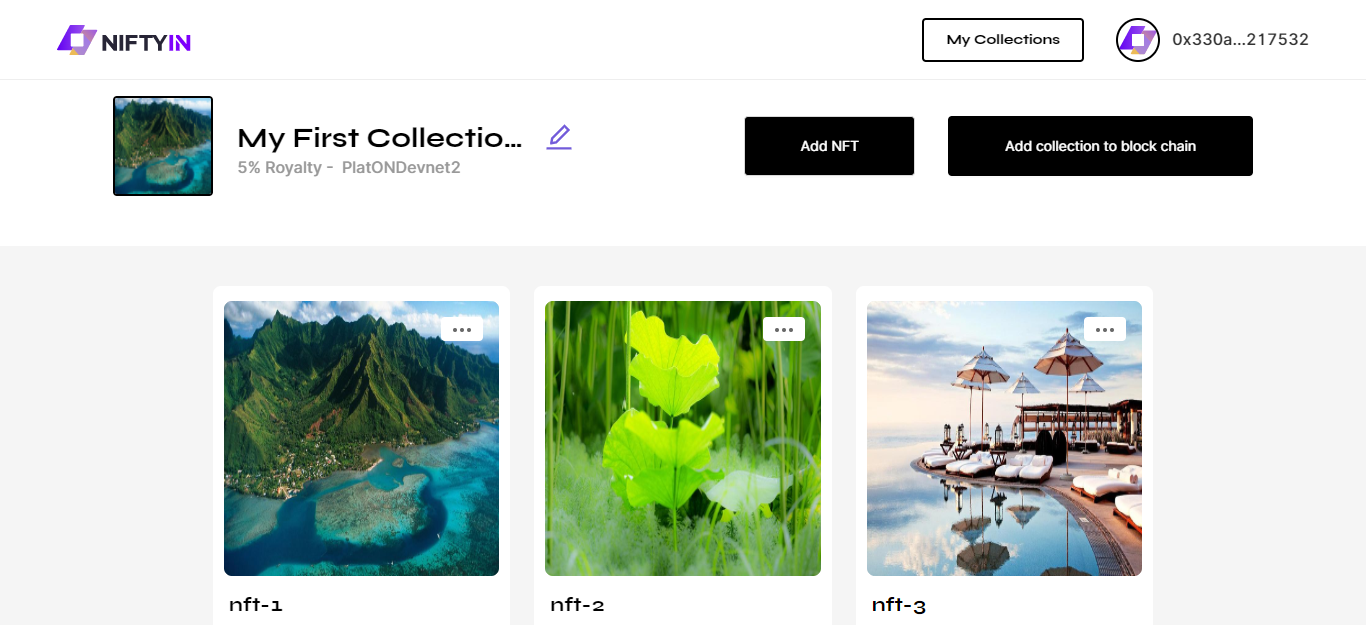 tip
Before add to the blockchain, it is necessary to check the correctness and completeness of the collection and NFT. Once the collection is on the chain, it cannot be edited
2. Confirmation​
You need to click [Add collection to block chain], a confirmation message will be prompted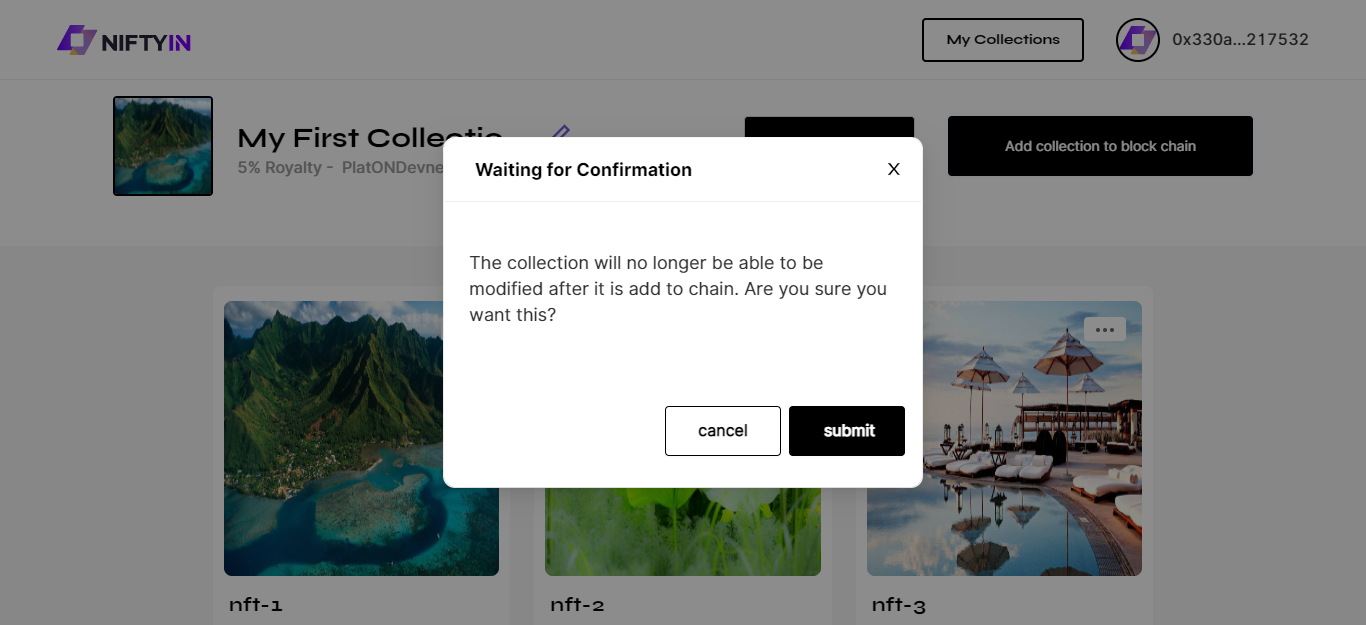 3. Submit​
Click the [submit] button on the confirmation page, and the preliminary preparations will be carried out, including ipfs path generation, etc.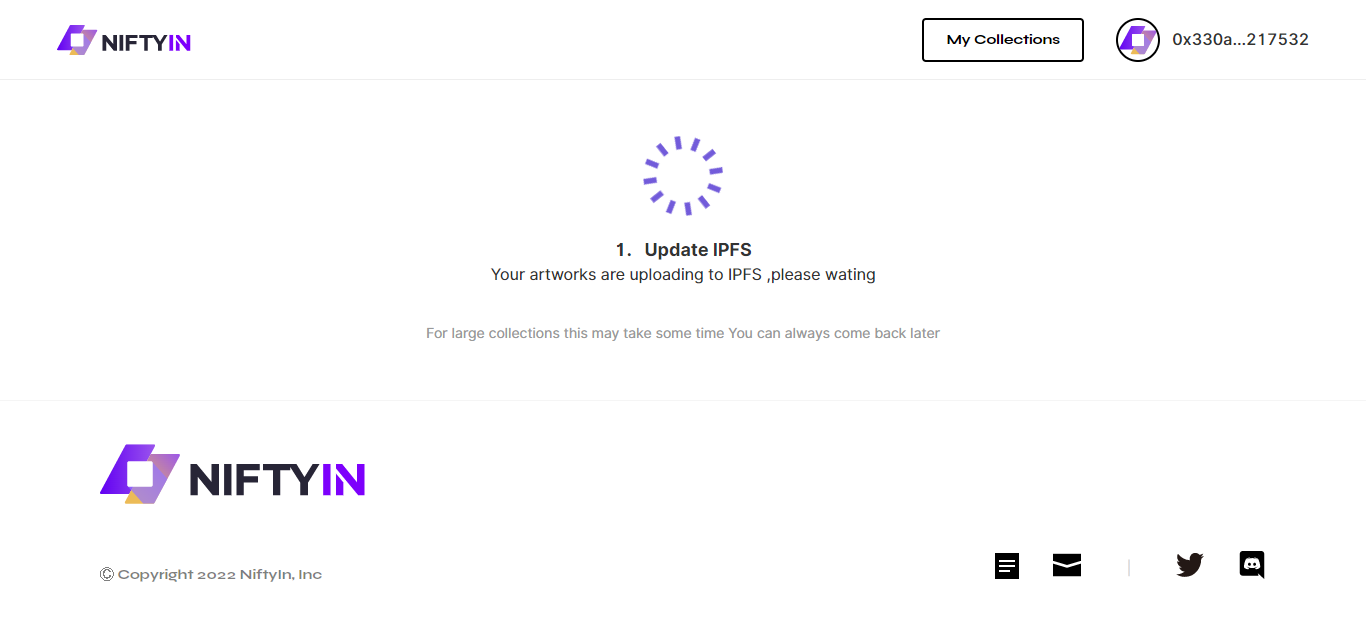 tip
The synchronization of ipfs will be performed asynchronously in the background
4. Deploy Contract​
When deploying a contract, MetaMask will pop up a transaction confirmation message. The cost of deploying the contract includes two parts, one part is the transaction fee, and the other part is the transaction fee charged by the platform.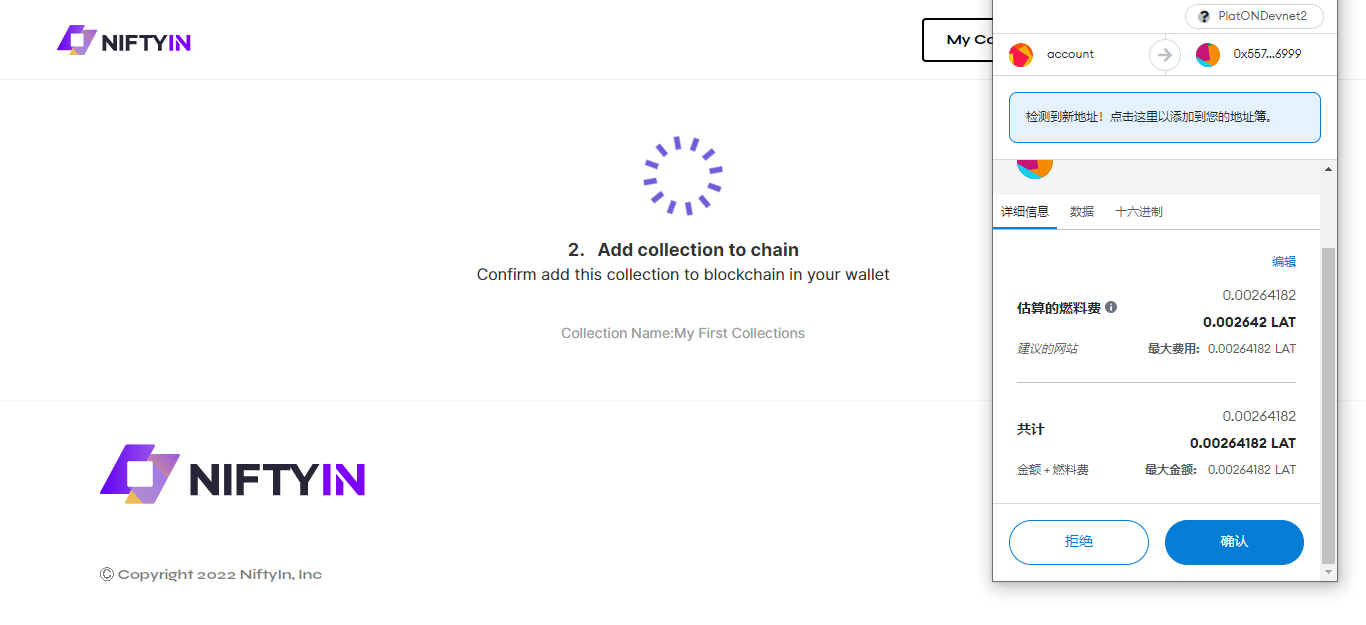 5. Transaction Confirm​
The confirmation of the transaction depends on the degree of transaction blockage and block generation speed in the blockchain, which is generally faster in the PlatON network